Top Shelf is here to help you find the perfect wine for any and every occasion from our selection of local Effingham area wineries. We've got you covered whether you're looking for a fruity red to accompany your next backyard barbecue or a dry white to pair with your favorite seafood dish.
Table of Contents
Offering Selections From Area Effingham Wineries
Tuscan Hills Winery
Tuscan Hills Winery is a family-owned business that provides an old-world Tuscan feel in the heart of Effingham, Illinois. The winery's picturesque location and inviting atmosphere make it a popular destination for tourists and locals alike.
Tuscan Hills prides itself on using only the finest ingredients and producing high-quality wines. The wine list offers a variety of red, white, and blush wines that will satisfy any taste. Pretty in pink is a full-bodied, sweet, blush wine with a bold strawberry flavor. This wine is a great dessert wine, leaving it no surprise that this is a best seller.  Shop Tuscan Hills Winery.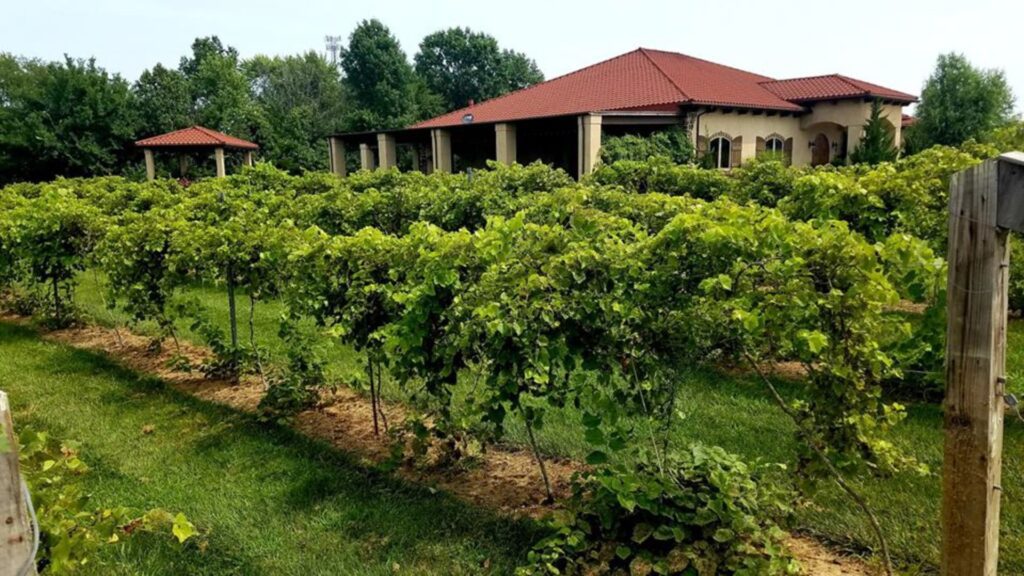 A Guide to Touring and Tasting at the Tuscan Hills Winery in Effingham, IL
Effingham Wineries: A Guide to Finding the Right Wine for You
Alto Vineyards
Alto Vineyards Alto Vineyards has been producing quality wines in southern Illinois since 1982. The unique climate and soil of the region provide the perfect conditions for growing a variety of grapes, and Alto's experienced winemakers work diligently to create unique wines that reflect the terroir of the Heartland.
Heartland Red is a perfect example of Alto's commitment to quality. This sweet red wine is made from Concord grapes and has a berry nose with both strawberry and cherry flavors. It's an ideal choice for your next Italian dinner. So be sure to pick up a bottle of Heartland Red the next time you're looking for a delicious wine to enjoy with family and friends. You won't be disappointed. Shop Alto Vineyards.
Grafton Winery
Grafton Winery Tucked away in the heart of historic Grafton, Illinois, Grafton Winery offers visitors a chance to relax and enjoy award-winning wines in a beautiful setting. The winery features live music, a delicious menu, and wine tastings, and behind-the-scenes tours. Their best-selling wine is Apple Crisp, a Moscato with an apple finish. The popularity of this wine is no surprise, as it perfectly captures the essence of fall in the Midwest. Shop Grafton Winery.
Mary Michelle Winery & Farm
Mary Michelle Winery & Farm is a family-owned winery that has been producing high-quality wines for over three generations. Nestled in Carrollton, Illinois, Mary Michelle Winery and Farm is home to a wide range of award-winning wines.
For example, the Illinois Cellars Velvet White won Best in Class at the San Francisco Chronicle Wine Competition and is always the first to run out in the VIP tasting room! In addition to the accolades, their wines have received, the family-owned and operated winery takes great pride in offering a unique and intimate experience to each and every one of its visitors.
From reds and whites to sparkling and dessert wines, Mary Michelle Winery & Farm has something for everyone to enjoy. Shop Illinois Cellars.
Pheasant Hollow Winery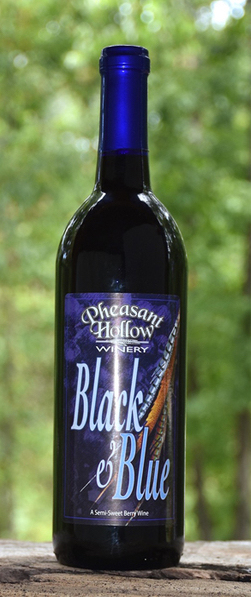 Pheasant Hollow Winery is a family-owned business that started as a dream in the late 1990s. The goal was to create the best fruit and grape wines in Southern Illinois, and today, the winery is known for its delicious wines and concerts and events, including its long-standing Murder Mystery Dinner Theaters.
The signature wine and all-time top seller is Black & Blue, a semi-sweet blend of blackberries and blueberries. This wine's rich flavor and beautiful color make it a favorite among locals and visitors.
In addition to Black & Blue, Pheasant Hollow Winery offers a variety of other fruit wines and reds and whites made from traditional grape varieties. Whether you're looking for a refreshing summertime sip or a complex and full-bodied red to pair with your winter holiday feast, Pheasant Hollow has the perfect wine for you. Shop Pheasant Hollow Winery. – from Whittington, Illinois.
How To Find The Right Wine For You
When it comes to finding the right wine, there are a few things you need to take into account.
First, consider what type of food you'll pair it with. Certain wines go better with certain types of food. For example, if you're having a seafood dinner, you'll want to pair it with a bottle of white wine. If you're having steak, on the other hand, you'll want to go with a bottle of red wine.
Another thing to consider is your own personal taste. Some people prefer sweeter wines, while others like them dry. There are also different levels of acidity and tannins to take into account. Once you know what you like, finding a wine that suits your tastes will be easier.
Remember, there are no hard and fast rules when it comes to wine. It's all about personal preference. So, go out and try a few different wines until you find one that you like.
Recap: our selection of local Effingham wineries' Best Wines
We hope this guide has helped you find the perfect winery for your next visit to Effingham. Be sure to stop by Top Shelf for all of your wine needs! We carry a wide selection of wines from local Effingham wineries and a variety of other beer, liquor, and mixers. Our knowledgeable staff is always happy to help you find the perfect drink for any occasion. Cheers!