Dry January is a popular concept that has been gaining traction for the past few years, but you may be wondering about its meaning. Dry January is a chance to hit the reset button – an opportunity to make lifestyle changes that can lead to healthier habits, better mental health, and physical well-being. This article will explore the meaning of dry January, the benefits of participating in it, and some tips on how to still enjoy your favorite cocktails. So if you're looking for a fresh start and want to kick off the New Year in a positive way, then read on!
Table of Contents
What is Dry January MeanING? 
Dry January means abstaining from alcohol for the entire month of January. This can provide numerous benefits, such as feeling refreshed, developing healthier habits, and supporting alcohol-related charities. It also gives individuals a chance to reflect on their drinking patterns and make changes if needed.
Originating in 2013, the Alcohol Change UK promoted to "ditch the hangover, reduce the waistline and save some serious money by giving up alcohol for 31 days," Now millions of people take part in Dry January all over the world. Dry January can be a great way to kickstart the new year with a healthy resolution that is easy to keep up with.
For those looking to take part in dry January, some tips include setting achievable goals, such as reducing intake or limiting yourself to only drinking on weekends. Additionally, find other healthy practices to take up your free time; this will help you stick to dry January and give you something else to look forward to!
Five Benefits of Partaking in Dry January
Taking part in Dry January is more than just pledging not to drink alcohol for the month – it's an opportunity to take a break and evaluate your relationship with alcohol. Although it might be intimidating at first, dry January has great meaning and is a strategic way to reset habits and recognize the benefits that come with abstaining from drinking, such as:
Improved sleep: Without drinking, your body doesn't have to process alcohol shakes, and your quality of sleep increases significantly. In fact, a dry January means reduced insomnia and grogginess the morning after. It's almost like a reset button that can be pushed each month – taking time to break bad habits and create healthier ones, such as sleeping earlier and having better quality rest.
Better digestion: By avoiding alcohol during dry January and throughout the year, you can reduce some of the stress on your digestive system, which can help reduce inflammation and improve the absorption of essential vitamins and minerals from all of the other delicious things you're eating!
Clearer skin: Drinking alcohol can dehydrate your skin, resulting in dry patches and premature wrinkles, while not drinking allows your body to flush out toxins that build up over time and cause inflammation. Taking a dry January provides temporary relief from dryness and wrinkles, but after thirty dry days, the benefits will be more profound. You'll find that no longer drinking has improved your skin's complexion and elasticity much more than you'd expect! It may lead to dramatic improvements in hydration that could last well beyond dry January's end.
Increased mental clarity: Taking part in a dry January can bring immense benefits to your mental clarity. Alcohol has a depressive effect on the brain, leading to impulsive or reckless behavior, shallow sleep, and difficulty concentrating. But when you go dry for the month of January, you can reset your wellness goals and sharpen your mind. You'll be surprised by how clear-headed you'll feel after just one month of abstinence! Having even a temporary break from alcohol helps re-establish perspective on the amount you're consuming and that it's possibly too much. You don't have to take part in dry January to experience its positive effects; any dry period is beneficial!
Renewed Energy: dry January has the potential to improve overall energy levels and even promote a greater sense of well-being. During this break from booze, we give our bodies a chance to recharge their batteries and reset internal systems. When we're actively recharging our bodies in this way, we can experience renewed energy and become more productive in our day-to-day life.
How To Enjoy Your Favorite Cocktails Without The Alcohol
Dry January is the perfect time to explore all your favorite cocktails without any of the health concerns associated with alcohol. During dry January, you can reap the benefits of reduced calories and fewer hangovers while still enjoying delicious drinks. To make dry January even easier, here is one of our favorite mocktails that is so delicious you won't even know it's not "real."
Be Mine G & T Recipe
Ingredients:
1.5 oz Ritual Gin Alternative
0.5 oz strawberry syrup
0.25 oz lemon juice
Top with tonic water
Strawberry for garnish
Directions: Combine the Ritual Gin Alternative, strawberry syrup, and lemon juice in a Collins glass over ice. Top with tonic water and stir gently. Add garnish.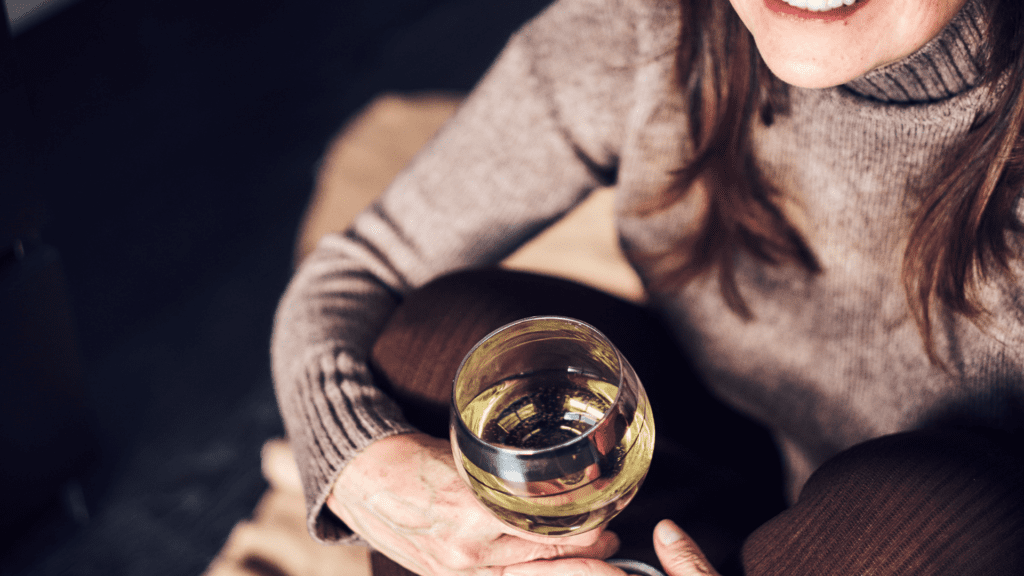 DRY Moscato
Moscato is a great evening drink for those looking for something light and refreshing. But if you're thinking of taking part in dry January, or abstaining from alcohol for the entire month, then we have the perfect solution for you – dry Moscato!
Shop Top Shelf Effingham- Click here to view our selection of non-alcoholic drinks.
Your Guide For Mocktail Mixology
Whether you have had too much holiday cheer or want to take a break from booze, you don't have to miss out on your favorite alcoholic cocktails! With Mocktail Mixology – the ultimate app for dry Januarians – you can access dozens of delicious recipes that bring all the fun and flavor of your favorite alcohol-infused drinks without any of the guilt.
Ready to Reset Your Relationship With Alcohol?
Are you ready to reset your relationship with alcohol? If so, dry January might be just what you need. By taking part in dry January, you can enjoy the benefits of easier mornings, more energy, and better sleep quality. Not only that – dry January gives you a chance to detox from drinking habits learned over the years.
If this sounds like something you need, turn to the Try Dry app for help! With easy tracking tools and helpful reminders, it will give you all the support needed to take control of your drinking habits and make dry January mean something real. So download the Try Dry app today and see for yourself how resetting your relationship with alcohol can make a world of difference!
Shop Top Shelf Effingham- Click here to view our selection of non-alcoholic drinks.
Conclusion: Kick Off The New Year
Now that you know the meaning of dry January, if you're looking for a way to jumpstart your New Year, dry January may be the answer. Whether you are looking to improve your health or want to reassess how much you drink, a dry January can be a meaningful way to start the New Year on the right foot. Here are a few tips to make dry January successful: create realistic goals, plan ahead for areas with temptations such as social events, only commit what you can reasonably accomplish, and celebrate accomplishments when it's done!
Click here to learn more about Top Shelf in Effingham