It's that time of year again! The time when Cinderella stories are made, buzzer-beaters happen, and office pools are won (and lost). That's right; it's March Madness! And what goes better with college basketball than a nice cold cocktail? Here are eight of our favorite March Madness cocktails that are sure to score points with your friends and family.
So sit back, relax, pour a cold one – and enjoy the games!
Table of Contents: March Madness Cocktails
Basketball themed drinks
March Madness is an exciting time for basketball fans and calls for a celebration. What better way to get into the spirit of the season than by creating some unique cocktails inspired by the game?
Whether you are celebrating with family and friends or hosting a march madness party, these basketball-themed drinks will certainly bring out the competitive spirit in everyone.
Whatever drink you decide upon, be sure to make sure it reflects your march madness spirit.
With so many possibilities at your disposal, march madness cocktails can be just as much fun to make as they are drink! So don't hesitate to step out of your comfort zone and whip up something unique and exciting that captures the energy of the tournament this year.
8 creative RECIPES For Your march madness cocktails
Whether your team is in it to win it or you're just in it for the love of the game, one thing is for sure—you're going to need some good drinks to get you through all the ups and downs.
Here are 8 recipes for delicious March Madness cocktails that will score points with your friends and help you enjoy the tournament to the fullest.
Slam dunk basketball jell-o shots
Prep Time:15 minutes
Cook Time:4 hours
Total Time:4 hours 15 minutes
Servings:15 shots
Ingredients:
1 packet of orange Jell-O
1 cup boiling water
1 cup citrus-flavored vodka, chilled
7-8 clementines
Black decorative frosting pen
Step 1: Prepare clementines by washing and halving them, cutting from top to bottom. Scoop out the fruit so that only the skin remains.
Step 2: Mix mango Jell-O into boiling water until completely dissolved.
Step 3: Add one cup of Citrus flavored vodka to the pitcher and stir.
Step 4: Pour the mixture into the clementines and place in the fridge to cool for 4 hours, or until firm.
Step 5: Use black frosting pen to add decorative basketball lines and serve!
Bracket busted? Take a shot.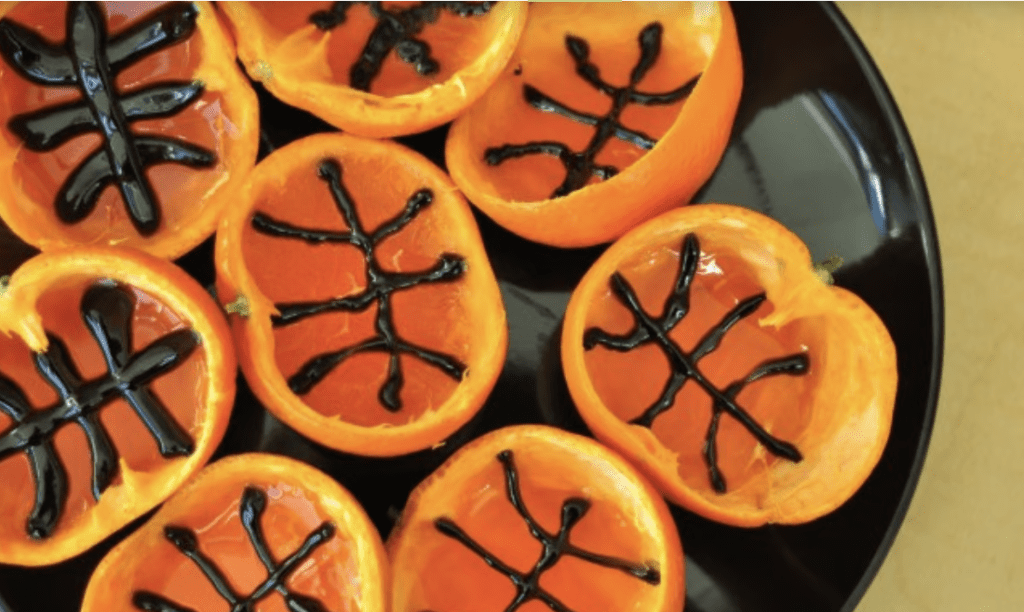 The alley-oop Shot
The perfect pick-me-up for an early morning game.
1.5 ounces Deep Eddy Orange Vodka
1.5 ounces Orange Juice
1/2 ounce Amaretto
1/2 ounce Cream

Instructions:
Combine ingredients in a shaker tin and fill with ice. Shake and strain into glass and serve.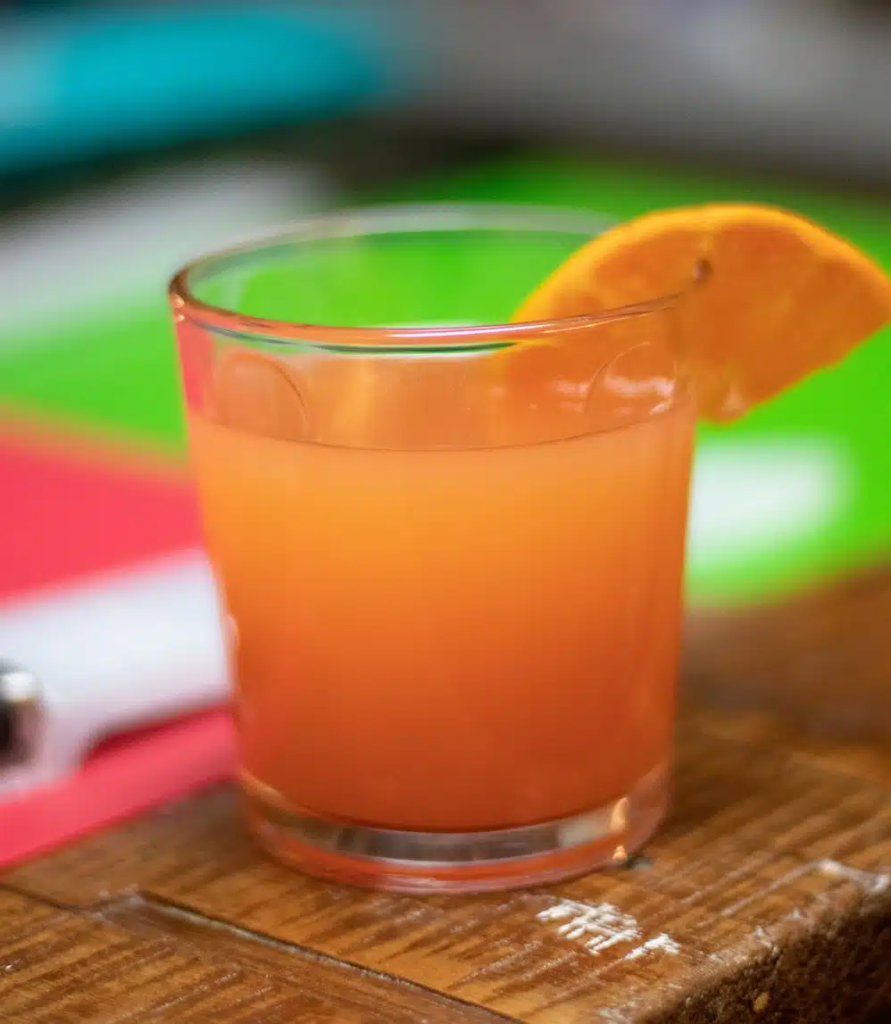 GREEN APPLE SPARKLER
Yield: 9 drinks
Difficulty: Easy
Total: 15 mins, plus at least 5 hrs cooling and infusing time
Active: 15 mins
Ingredients (7)
1 cup granulated sugar
1 cup water
2/3 cup freshly squeezed lime juice (from about 7 to 8 medium limes)
1 medium Granny Smith apple
Ice
4 1/2 cups club soda, chilled
1 medium lime, cut into 6 wedges
Instructions
At least 4 hours and up to 3 days before making the drink, bring the sugar and water to a simmer in a small saucepan over medium-high heat, stirring occasionally until the sugar has dissolved, about 5 minutes. Remove from heat and stir in the lime juice. Let cool to room temperature, then transfer to a 1-quart container.
Halve, core, and cut the apple into 1/8-inch-thick slices. Place the apple slices in the lime syrup and stir to coat. Cover and refrigerate until the apple flavor infuses the syrup, at least 4 hours or up to 3 days.
When ready to serve, strain the mixture through a mesh strainer set over a medium bowl or small pitcher; reserve the apple slices for the garnish. Fill a 10-ounce collins glass with ice, add 2 ounces of the syrup, top with 4 ounces of the club soda, and stir gently with a long spoon or straw. Garnish with a lime wedge and a few reserved apple slices. Repeat with the remaining ingredients to make 9 drinks.
For a basketball party, you can make this delicious non-alcoholic sparkler for everyone to enjoy, or opt for an adult twist and spike it with vodka or apple liquor!
Courtside Punch
Ingredients
4 cups Cranberry Juice
2 Liters 7UP®
12 oz. Limeade
12 oz. Orange Juice
Ice Cubes
Orange Sprinkles (Optional)
Add 1. 5 ounce shot glass of Svedka Vodka to each glass
Instructions
Put ice cubes in a large bowl.
Add Cranberry Juice, 7UP®, Limeade and Orange Juice.
Garnish Glasses with Orange Sprinkles (Optional)
Refreshing and delicious drink for your big game!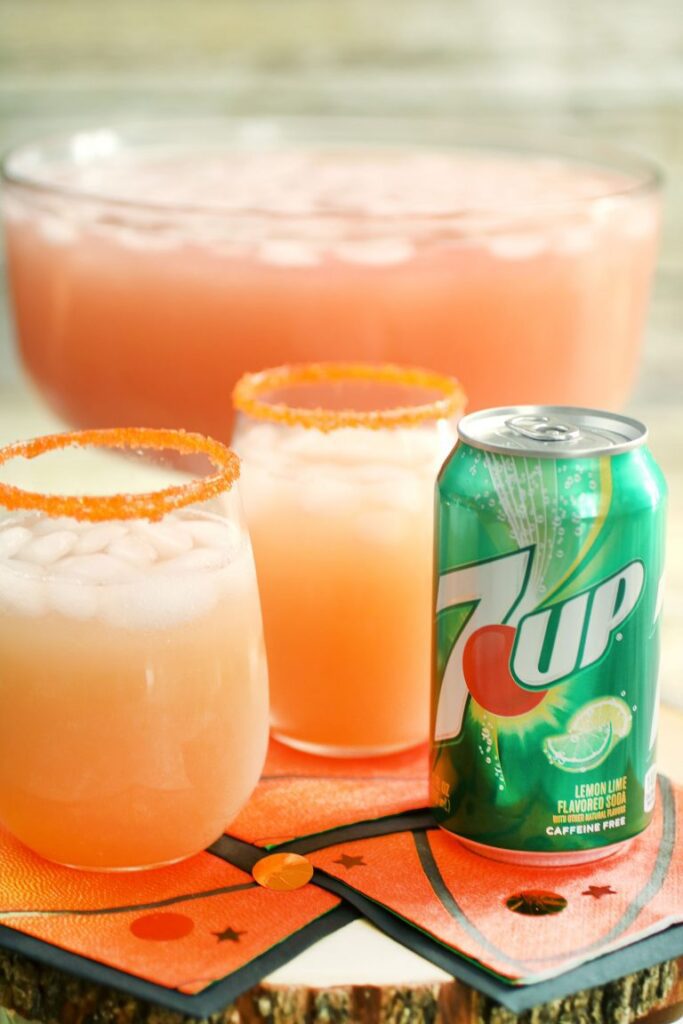 The Swish Sipper
Ingredients
1 1/5 ounces of your favorite rye whiskey
1/2 ounce lemon juice
1/4 ounce ginger syrup
1 teaspoon simple syrup
3/4 ounce sparkling water
Raspberries
Mint leaves
Instructions
Add the raspberries and mint leaves to a shaker and muddle together. Next, add ice along with the whiskey, lemon juice, ginger syrup and simple syrup. Shake vigorously, then add the sparkling water. Strain into a coupe or punch glass and serve.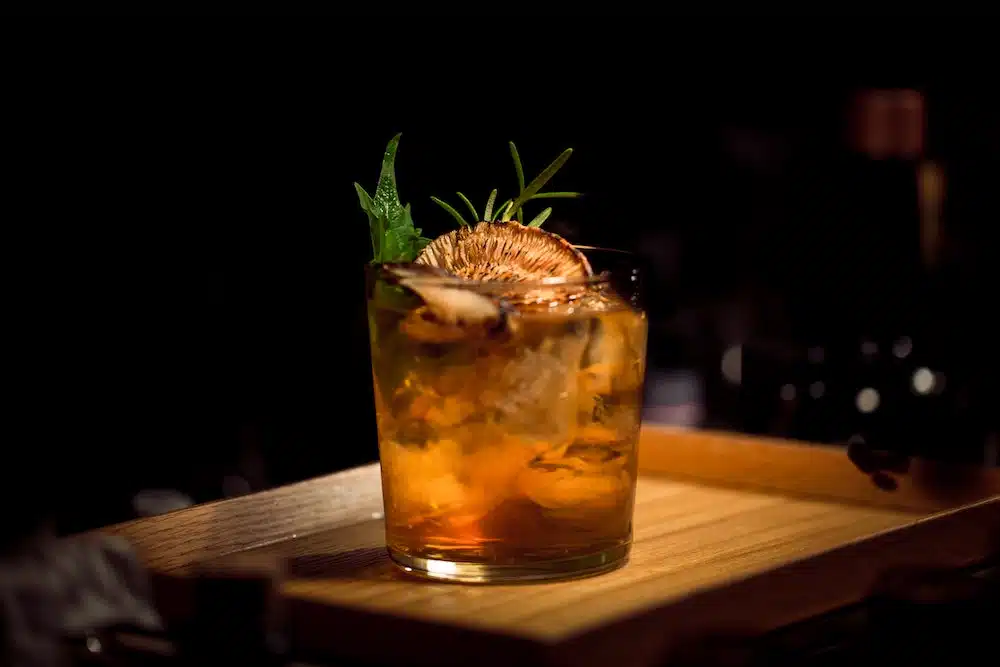 This sweet and tangy beverage is great for those that enjoy cocktails with a little sweet pizazz. This cocktail combines the sweet smokiness of rye whiskey and ginger syrup and a refreshing raspberry and mint muddling to create a cocktail with character.
The bloody bull
Ingredients
2 ounces of Svedka vodka
2 ounces of tomato juice
2 ounces prepared beef bouillon
1/2 ounce of fresh lemon juice
3 dashes of Worcestershire sauce
2 dashes of Tabasco Sauce
1 pinch of salt
1 pinch of freshly ground black pepper
1 lemon wedge for garnish
Directions
Add all the ingredients minus the lemon wedge to a shaker filled with ice. Shake lightly until everything is mixed and chilled. Strain the mixture into a collins glass filled with ice and garnish with the lemon wedge.
Enjoy the thrill of March Madness with a spicy kick! The Bloody Bull is here to bring some brunch-style fun – it's like your favorite classic, just beefier. This zesty cocktail has been created for those marathon days that start early: With its tomato and bouillon base, you can sip away as cheer on each basket without having to worry about running out of energy.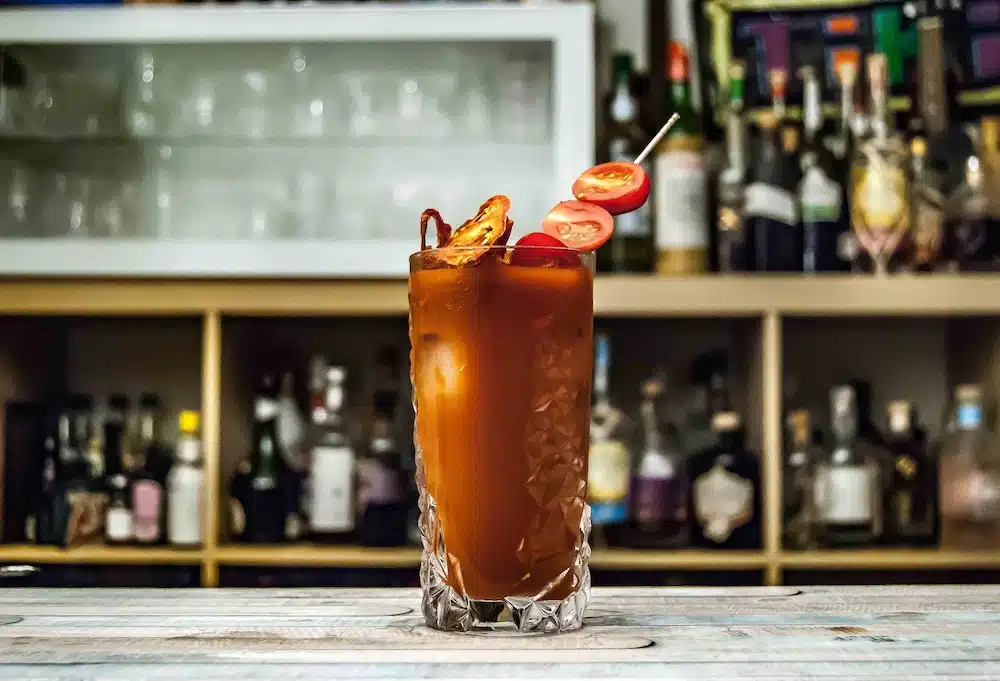 High noon tequila JUMP SHOT
Calling all tequila enthusiasts ready for NEW High Noon Tequila Seltzer!
TRY Tequila Seltzer with real Blanco tequila and real fruit juice!
Variety 8 pack includes: 2 Strawberry, 2 Lime, 2 Grapefruit, 2 Passionfruit cans.
The Free Throw
Ingredients
2 ounces of your favorite bourbon whiskey
1 teaspoon bitters
1 tablespoon sugar
Orange wedge and cherry for garnish
Instructions
In a tumbler, muddle the bitters and sugar together. Add bourbon, ice, top with an orange wedge and cherry and enjoy.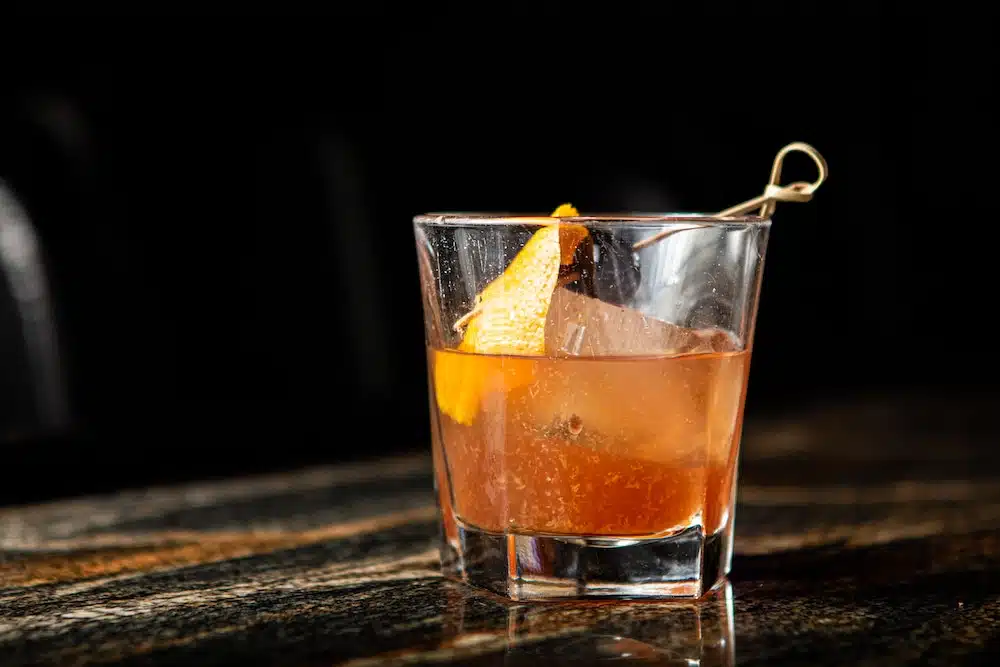 This cocktail is the perfect resolution for any basketball-spanning dispute. With a combination of bourbon whiskey, bitters and sugar, it's an easy sip to make – leaving you free to focus on what matters most: rooting for your favorite team!
So skip stressing about complicated recipes when watching the game; instead sit back with this smooth concoction in hand and relax.
Enjoy every last drop as your top scorer earns those much needed points from behind that all-important line – The Free Throw Line!
Jack and coke in a can
Inspired by the classic bar cocktail this ready-to-drink cocktail is made with Jack Daniel's Tennessee Whiskey and Coca‑Cola.
This relationship brings together two classic American icons to deliver you a taste experience you love in a way that is consistent, convenient, and portable.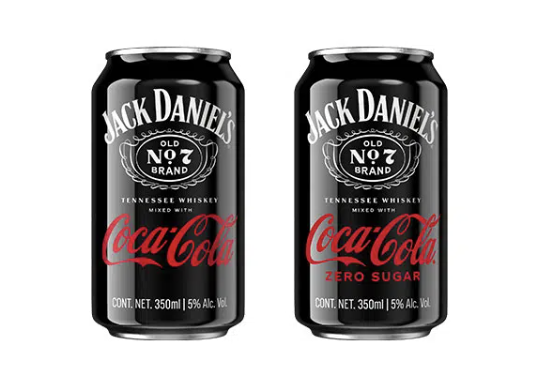 March Madness Cocktails – order ahead of time!
No matter who you're cheering for this March Madness season, one thing is certain: these 8 delicious cocktails will make any game-watching event a hit. So grab your favorite ingredients and get ready to mix up some fun. Cheers!
Order your favorites from TOP SHELF HERE!